Event planning can be one of the most stressful activities for anyone to deal with. Add the complexities of managing multiple groups of people and things can quickly become overwhelming for you and frustrating for your vendors.
Here are some helpful tips to consider when working with vendors so that you can avoid those troublesome mishaps and have an awesome event!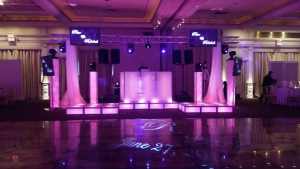 1. Where do we load/unload our equipment?
2. What time can we begin setting up our equipment?
3. Who is our point of contact on the day of the event?
4. Where should we be set up at the venue?
5. Is there power available?
6. Is there parking available for us?
7. Who is in charge of sound/lighting?
8. Is there a prep/break room where we can store our things?
9. What is the event schedule/timeline?
10. Are there any special circumstances we need to know of?
While it 's practically impossible to prevent every single mishap, these tips will help ensure that you and your vendor are well prepared to meet the challenges.
WHAT IS ENTERTAINMENT.BM?
 Entertainment.bm is a full-service online booking agency. No matter if it's a wedding or a party whether it's a guest speaker, a DJ, or a live band, Entertainment.bm will find the right one for your event. We are even able to help find photographers, videographers, and variety acts if you need them.
Entertainment.bm allows you to audition each entertainer, receive pricing quotes, and book the perfect entertainment to fit your event and budget.
Here's why you should book with us:
* Entertainment.bm has a dedicated client experience team that's available by phone or email to help you with your event and booking questions.
* Our ratings and reviews are reliable. If you read a review on our site, you know it comes from an actual client who has booked an entertainer through Entertainment.bm.
Contact us today to book your entertainment!